Department Chair
Prof. Desislava Boshnakova, Ph.D.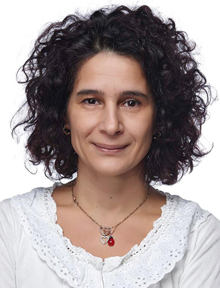 Dessislava Boshnakova, Ph.D. is a professor in the field of Public Relations at New Bulgarian University. She is from the first students in NBU and has a second Master's degree in Theater directing from NBU. Dessislava Boshnakova is a blogger, podcaster, volunteer translator at TED, curator of TEDxNBU (2011-2016), curator at TEDxSofia (2017 - up to date). She has three TEDx talks - at TEDxNBU 2012, TEDxAUBG 2016 and TEDxTarnow 2018. She is author of the books in Bulgarian language: "PRogovorki" (2009), Political communication in Web 2.0" (2009), Collective wisdom: Crowdsourcing (2016). She is author of the chapter for PR history in Bulgaria in "Eastern European Perspectives on the Development of Public Relations: Other Voices", ed. Tom Watson (2014) and coauthor in "The 21st Century Meeting and Event Technologies: Powerful Tools for Better Planning, Marketing, and Evaluation" with Seungwon "Shawn" Lee and Dr. Joe Goldblatt (2016).
Dessislava Boshnakova is a member of EUPRERA, honorary member of the Bulgarian PR Association. Translator of more than 30 professional books and active member of the PR community. Since 2019 she is a chair of the Department of Media and Communication at NBU.

Contact information:
Building 2, Room 710
tel.: 02/8110 697
e-mail: dboshnakova@nbu.bg